A PLANE has skidded off a snowy runway at New York's LaGuardia Airport​, crashing through a seawall fence​ before stopping just metres from the water's edge.
None of the 125 passengers and five crew members on board was seriously hurt, but six people suffered minor injuries, sources told The New York Post.
Fuel was leaking from the MD-88 jet and emergency responders were spraying foam to prevent a potential fire after the wing was shorn off.
Sources said Delta Flight 1086 from Atlanta was landing during a snowstorm when it slid off the side of Runway 13 and crashed into a Flushing Bay seawall around 11am Thursday (3am Friday AEDT.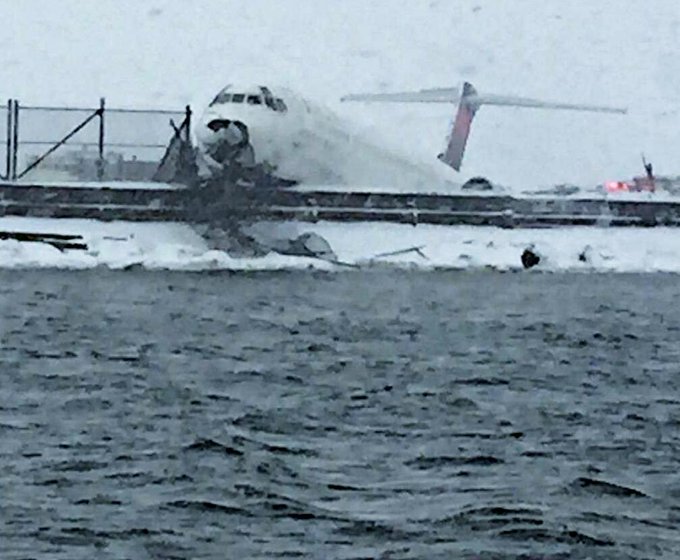 Frightening … a Delta passenger plane has skidded on the runway at LaGuardia Airport. Picture: Instagram/veeestchicSource: Supplied 
Delta Airlines said in a statement: "Customers deplaned via aircraft slides and have moved to the terminal on buses. Our priority is ensuring our customers and crew members are safe.
"Delta will work with all authorities and stakeholders to look into what happened in this incident."
Passenger Sam Stern, 64, of Sarasota, Florida, was seated with his wife in an emergency-exit row and had to yank out the window so everyone could escape.
"We came in for landing, the plane hit the ground. As it started to apply the brakes, it started skidding. It didn't spin around or anything," he said. "It ended up hitting the embankment. The wing broke off."
"I'm fine, I hurt my back. Everybody was shaken up, but everyone remained calm and was very caring about everybody else," he added.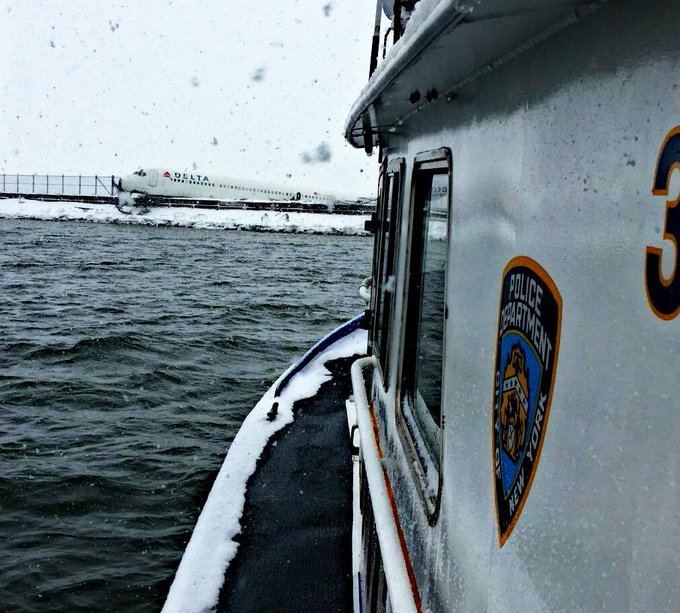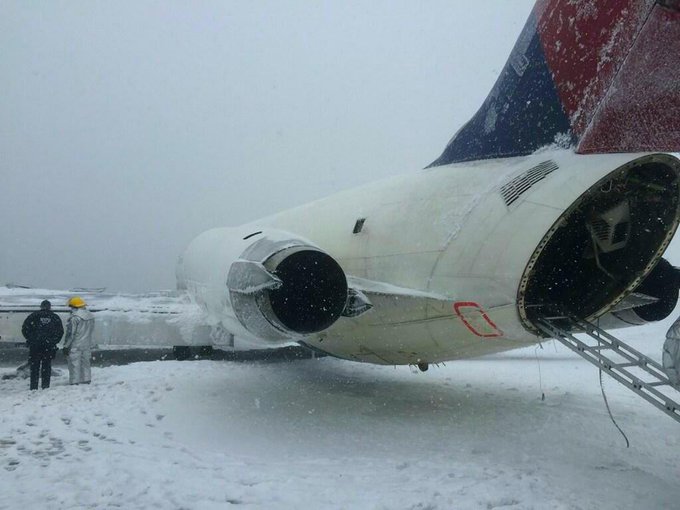 A first responder on the ground was also heard asking if the controller was in touch with the Flight 1086 pilot.
"I'm calling up … no response," the controller said.
"OK, sir, he is leaking fuel on the left side of his aircraft … heavily. His wing is ruptured," the responder said.
The incident marked Delta's first mishap since December 5, 2013, when a 767 returned to land at Madrid-Barajas Airport in Spain after a tire failure at takeoff, according to the Aviation Safety Network.
This story originally appeared in The New York Post.
SOURCE:::: http://www.news.com.au
Natarajan